Básicos en tu maleta para un look de verano
Tenemos las vacaciones a la vuelta de la esquina y estamos seguras de que este año van a ser para recordar. Llega Agosto y viene cargado de baños en las mejores calas del mediterráneo, de paseos por la arena, de tendencias exclusivas en moda, de terrazas con mucho encanto para tomarnos un vermut sobre manteles a cuadros, y de desconectar por unos días descansando tumbadas en la toalla comiendo coco y sandía frescos.
Sea cual sea esa escapada que tienes planeada por la costa, queremos ponerte fácil la tarea de hacer la maleta y ayudarte con unos básicos en tu maleta para un look de verano perfecto mezclando comodidad, tendencia y artesanía.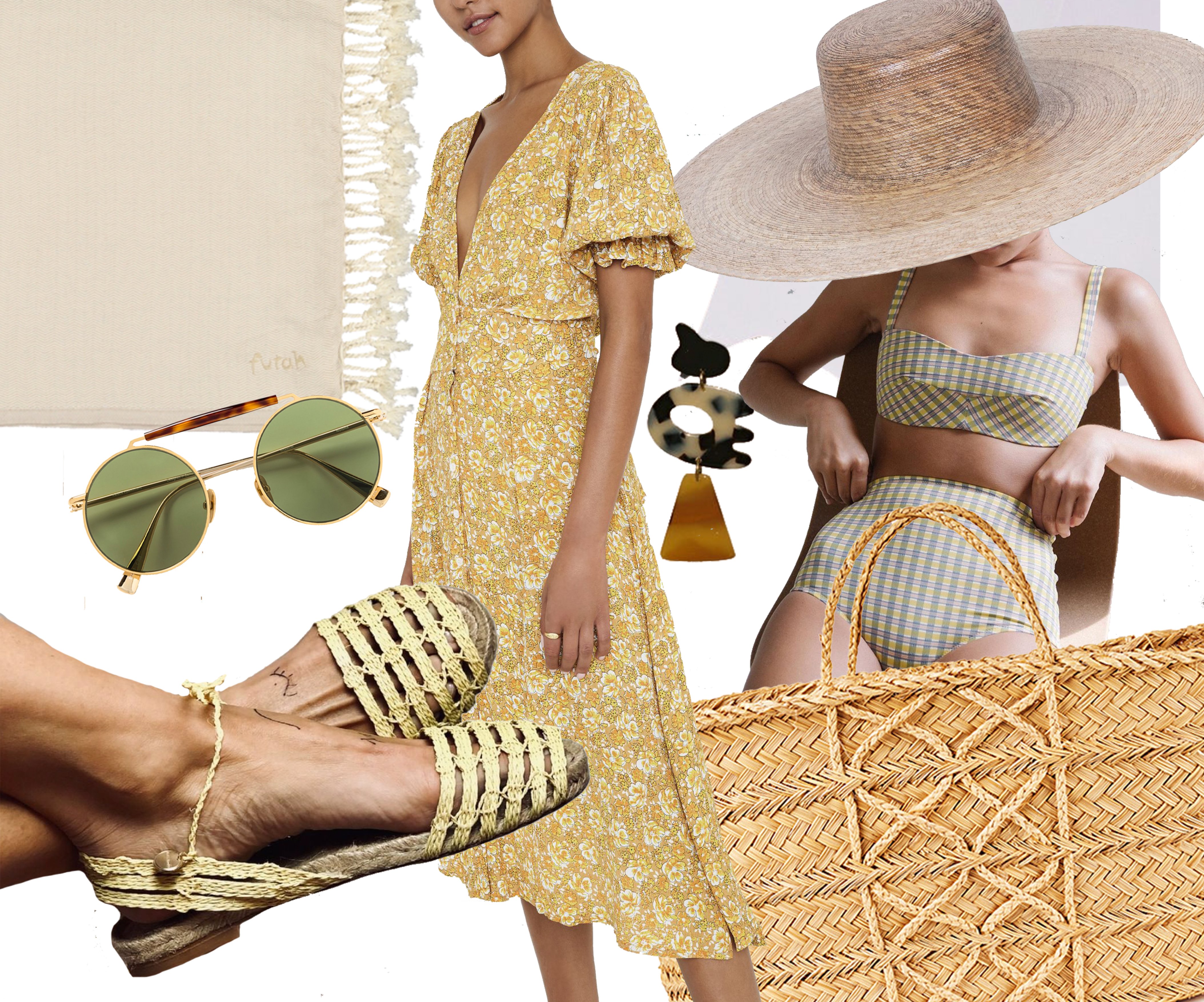 Toalla orgánica de Futah · Gafas de Kaleos · Alpargatas banana de Ballpagès . Vestido estampado de Faithfull the Brand · Pendientes de Après ski · Sombrero de Lack of color · Bikini de Pale swimwear · Capazo de Mimeyco
¡Ahora sí que sí! Ya estamos preparadas para disfrutar de las vacaciones con este look único mezclando colores paja, amarillos y verdes que crean una harmonía perfecta de los pies a la cabeza.
Objetos con harmonía, con tradición, con estilo propio... es así como se viste el mediterráneo cada vez que el verano vuelve a asomarse por nuestras casas, puertas y terrazas de los bares. Un objeto auténtico es lo que se lleva, así que esperemos que te guste este outfit veraniego que te proponemos. Lucirás como nunca llevando contigo los colores más de moda de esta temporada.
Descubre todas estas marcas que elaboran productos únicos haciendo que combinen a la perfección con nuestras Alpargatas Banana de Ball-Pagès y haz que siempre recordemos estas vacaciones!